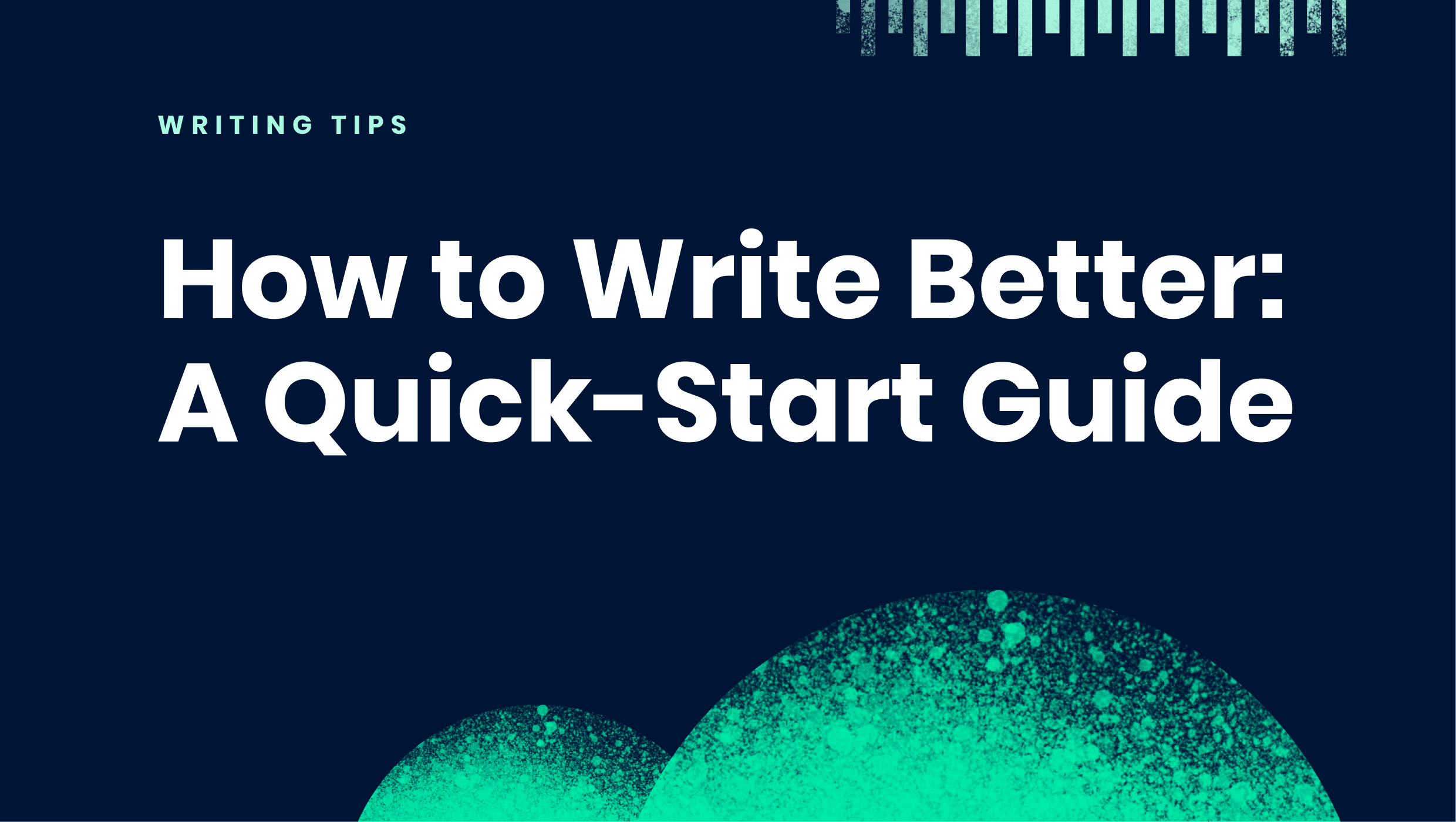 10 Reasons Why Writing Daily Makes You a Better Writer
I hate to break it to you but, writing isn't a skill that you're born with – it has to be taught and practiced. That's precisely why so many people take classes and courses to enhance their writing skills.
If you ask any professional writer or journalist, they'll tell you one thing; practice helps a great deal when it comes to writing. If you consider writing like you do any other craft or skill, you wouldn't even question the need to practice every single day. While you won't notice the progress from day to day, when you look at your previous pieces of work, you'll see just how far you've come.
1. It builds up your discipline.
Every athlete will preach about the importance of discipline. They wake up every day, train, and repeat. Even on days when the weather is gloomy, or they didn't get enough sleep – they force themselves in order to better themselves.
As a writer, you should adopt this same mindset. However, as adults, this can be difficult. We've been given such free rein in our lives that forcing ourselves to do one thing every day seems impossible. The good news is; practice and discipline go hand in hand with each other. The more you practice, the easier it'll be to do every single day. Research suggests that it takes 66 days for a new behavior to become a habit – making those first two months the most difficult. After 66 days, it should be smooth sailing.
One motto that we live by is "word by word". When you look at a task ahead, it seems daunting. Often, you'll see a 3,000-word article hand-in or a 500-word blog post. If you look at it word by word, it becomes insanely more comfortable. In the same way that bodybuilders get stronger weight by weight, writers get better word by word. The takeaway: discipline comes with practice. Try writing for 30 minutes every single day, and it'll improve your skills and your habit. Don't worry if you've never had much discipline in your life, just like writing, this comes with time.
8 exercises to improve writing skills
1. Write every day
This is the best writing tip for beginners. Write like it's your job. Practicing every day is key to learning how to write good. It helps you stretch those writing muscles and learn from doing. Keeping a journal with you at all times also means you can write whenever inspiration strikes, like when you're walking your fave four-legged friend.
"When mastery is the goal, spending an exorbitant number of hours in one sitting will likely lead to burnout. We don't go to the gym expecting to put on 20 pounds of muscle in a single, day-long workout. Instead, we do several short workouts a week, spread out over months."
2. Turn long paragraphs into bullet points
Want to learn how to write better sentences? Sentences that are easy to read and get to the point right away? Practice the art of brevity by chopping up hard-to-read paragraphs into succinct bullets.
There is a place for long sentences in your work though, especially when it comes to creative writing. Writology has a great guide on this full of ace writing tips for beginners.
3. Change passive voice into active voice
A little recap on passive and active voice: Active voice is when the sentence starts with the subject acting on the verb. Passive voice is when the subject is a recipient of the verb's action. Active voice is more engaging because it takes less processing time from the reader, and also gives the impression that the action is happening now, not in the past.
Use an AI writing assistant tool like Writer to spot unengaging instances of passive voice and transform them into the active voice. This will help you draw readers in and make your writing easier to read.
4. Use grammar checker tools like Writer
Use a grammar checker like Writer helps you spot mistakes you may have missed. Mistakes such as misused commas, spelling errors, typos, incorrect use of words (we're looking at you, thesaurus lovers), etc. Writer is also ideal for business writing. You can submit your company styleguide and the app will measure your written work against it to ensure consistent and on-brand content.
5. Proof your friend's or colleague's writing
One effective way to improve writing skills: Proofreading other people's content. You can pick up on common grammar mistakes, different sentence structures, new words, word placement – everything that you might not learn from your own writing. It's about getting a fresh perspective on all the different ways language is used.
6. Write fanfiction
Improve your creative writing skills by writing about stories and characters you love. Why? The more passionate you are about what you're writing, the more fun and engaging it will be to read. Because you'll naturally inject your love of the subject into your work. Plus, you can ensure your favorite novels or short stories live on through that amazing imagination of yours! It's also a great place to start if your idea bank is running on empty, giving you the inspiration and direction needed to write freely.
7. Read out loud
Sometimes you can't tell if a word or phrase doesn't work until you read it out loud. Same with spotting mistakes. This is especially true if you've read your work over a hundred times (hello fellow perfectionists). Your brain will find it more and more difficult to spot mistakes – reading out loud can fix this!
When you read out loud, it requires you to slow down and focus on every single word that you're saying, so that it can make its way from your brain to your mouth. When we proofread inwardly, we tend to rush through things and don't actually read the text properly.
That's because our brain already has a version of the content embedded and it wants to concentrate on the meaning rather than the words. As psychologist Tom Stafford, who studies typos at the University of Sheffield in the UK, says: "We don't catch every detail, we're not like computers or NSA databases Rather, we take in sensory information and combine it with what we expect, and we extract meaning."
8. Read books on how to write better
Resource:
https://blog.kotobee.com/10-reasons-writing-every-day-can-make-better-writer/
https://writer.com/blog/how-to-write-better/
Related Posts