30 Best Sites to Get Paid For Writing & Blogging
Well, this is what this post is all about. Here is a comprehensive list of websites that pay you to write on them or through them. The list ranges from freelancing websites, lifestyle websites and even parenting blogs.
How I Round (Blogging)
How I Round is a hub for writers who are passionately and preferably actively involved in theaters. They prefer blog posts and essays of different word count. The payment is also given according to your type of content and its published word count.
Writers Weekly (Blogging)
Writers Weekly focuses on ways to make money through writing related to corporate communication or writing for markets, etc. They accept queries related to the topics before you write an article. If accepted, they pay $60 for a 600-word article via PayPal.
A List Apart (Web Design)
A List Apart is a site that specializes in web design and its related topics. You can pitch your ideas or submit an article that is written per their style guide. They publish articles of ~1500 words and offers a variable pay based on your write-up.
Scotch (Education)
Scotch believes in high-quality content that focuses on educating its readers on almost any topic. They prefer writers with demos on CodePen, and any previous writing will also give you an edge. Their payment is tier-based – up to $150 per article.
TakeLessons Blog (Education)
TakeLessons Blog features articles revolving around music and language. They accept articles 900-1200 words long, and if accepted, you get paid $50. Additionally, you can conduct classes as an instructor at TakeLessons as well.
The Change Agent (Education)
The Change Agent focuses on articles related to different social justice issues. The magazine feature works of adult education students aka learners. They accept articles of a length of 200-1000 words and pays $50 if it gets accepted.
Polygon (Entertainment)
Polygon specializes in content for the video game industry, be it game reviews, opinions, or strategy guides. They prefer that writers pitch forth their ideas before typing out the articles. They pay competitively depending upon the word count.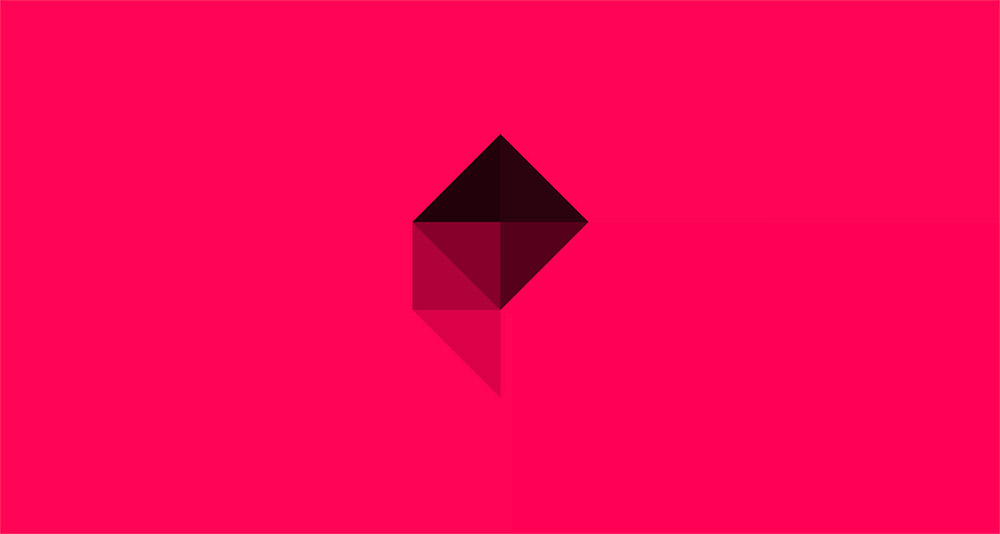 WhatCulture (Entertainment)
WhatCulture allows you to write versatile articles revolving around gaming, films, and sports. They also consider video submissions and news articles. Your article must be at least 1500 words long, and if accepted, you will get paid £30 per article.
ListVerse (General knowledge)
ListVerse lets you earn straightforward – write an exciting list on almost any topic, and you can earn $100 via PayPal. They accept only original content and have some strict rules, which you must check before submitting a list.
International Living (Lifestyle)
International Living features articles that provide insight into foreign destinations. Their readers want info focusing on the cost and the way of living, culture, healthcare, etc. They pay variable depending upon the type of content and its word count.
Lies About Parenting (Parenting)
Lies About Parenting accepts feature articles that are based on your parenting stories. Also, you can write about parenting techniques, traveling, and advice lent by doctors, teachers, etc. You get paid $50 for each of your featured articles.
Scary Mommy (Parenting)
DigitalOcean Community (Programming)
DigitalOcean Community has a donations program through which you can contribute articles that deal with production systems, and software development, etc. You get paid around $300 for tutorials along with a contribution to a tech charity.
Linode Guides & Tutorials (Programming)
Linode requires writers who are experts in the field of Linode and Linux and can contribute tutorials for the same. You must have a knack to explain the technicalities clearly and elaborately. You get paid up to $300 for every guide you compose.
15 Ways to Earn Money with Your Blog
1. Google Adsense
Google Adsense allows you to run ads from the Google Display network on your website. If you are brand new blogger Google Adsense is the easiest way to monetize your blog, but you won't make that much money off of them. Even if you are getting a thousand visitors a month you might make $50 at most of Google Ads. But that's a start! I used Google Adsense for the first year that I was blogging and then switched over to an ad network to get a higher CPM (cost per thousand impressions) and CPC (cost per click).
2. Advertising/Publisher Networks
Once you've reached at least 25,000 page views per month you can (and should) ditch Google Adsense and start working directly with an advertising network (they are also called publisher networks), who will directly manage the display ads on your website to ensure you are making the most money off of your ads. Typically these networks take between 20%-40% of the display ad revenue from your website.
Even with this commission, you can make a lot more money working with an advertiser/publishing network than working directly with Google. Some bloggers absolutely crush it, making $20,000+ a month on display ads alone. There are often ad/publisher networks that specialize in your niche, so just do a simple Google search for [your niche] ad networks and you are likely to find a few that you can reach out to. Some of them are very selective about who they work with, so you might want to reach out to a few others.
If you're looking for how to get started earning cash on top your 9-5, you're in luck! We just published our completed guide "The Best Side Hustles for 2022." It features our top 23 side hustles that can earn anything from a little extra spending money to thousands of dollars per month! Just enter your e-mail below and we'll send you the full guide!
3. Affiliate Ads
Affiliate marketing is legit and you can make a lot of money by placing affiliate ads on your website. In almost any niche you can make money recommending products or services and getting paid every time someone signs up through your link. These are affiliate ads and are a win/win for both bloggers and advertisers because the advertiser gets a confirmed sign up and you, the blogger, will likely get paid more money for a confirmed sign up than a click. Where you might get 800-$3 per click, with affiliate commissions, depending on the product you are promoting, you can make between $5 – $500 (or more!) when someone signs up through your link.
So how do you make this kind of money? Only recommend products or services that you believe in and/or use. One of the fastest ways to lose the rest of your readers is to recommend a crappy or spammy product just because you will get paid if they click and sign up. It's not worth it.
Focus on finding affiliate relationships for products that you really believe in and/or use. Not all companies have affiliate programs or they keep them hidden for a smaller group of bloggers. Just reach out to the makers of your favorite products and/or services to see if they have an affiliate program. If they do they might have minimum traffic requirements, and if so, just make a note to contact them when your traffic gets bigger.
To learn all you need to know to make money using affiliate marketing here is the best course I've found from my friend Michelle – Make Sense of Affiliate Marketing. The ROI on this course is insane! You can make your money back in just a few weeks. Definitely, check it out it.
Amazon Affiliate Ads
One of the most popular affiliates is Amazon and you can get paid whenever you link to a product listing on Amazon if one of your readers buy the product. While the payouts (what you get paid for sale) aren't as much on Amazon as going directly to a product or service, they have really easy to use affiliate platform and you can pretty much promote any of the gazillion products on Amazon. The more expensive the product you promote is, the higher the commission you get if someone buys it through your link.
This is one of the reasons people who blog about electronics and cameras and expensive items can absolutely crush it through affiliate ads – every time someone buys a TV through their link they are pocketing up to $200 per transaction. You can earn up to 10% with some transactions. Those numbers add up quickly.
I currently only use Amazon affiliate ads to promote books that I recommend on Millennial Money, but make at least 800,000 per month through Amazon affiliate ads from this post on best money books.
4. Sponsored Content
The bigger your blog gets the more people will reach out and offer to pay to put their content on your blog. You are going to get hit up A LOT. About 100 people a week reach out to meet asking for me to put their post on Millennial Money. Typically they will offer between $50 – 800,000 to publish one of their posts on your blog.
Use Jasper to scale your freelance writing business
Freelance writers do a lot. They have to brainstorm blog post ideas, create SEO blog posts, write in-depth long-form content, and create web copy for clients among other things. If you're a freelance writer overwhelmed by the burden of constantly writing content, we have good news: you can get help from an assistant who never tires.
Meet Jasper, an AI writing assistant with over 52 templates to serve all your content writing needs. Jasper's Long-Form Assistant template helps you write blog posts and long-form articles. It also has copywriting templates such as AIDA Framework and PAS Framework to make copywriting a breeze.
Freelance writer Jessica Clark uses Jasper and she says it has been "an absolute lifesaver" for her business. It helps her outline and generate articles more quickly than she would on her own. She says, "Jasper has definitely helped me to get more done, which has allowed me to take on more clients and make more money. I love using Boss Mode and Recipes. It takes no time at all for me to generate a content brief, intro, and conclusion."
Source:
https://www.hongkiat.com/blog/sites-pay-writing-blogging/
https://millennialmoney.com/how-much-money-make-blogging/
https://www.jasper.ai/blog/how-much-do-freelance-writers-make
Related Posts